To our Reader's: This post may contain affiliate links. If you use these links to make a purchase, we may earn a small commission. As an Amazon Associate, All Garage Floors earns from qualifying purchases. You can read our full disclaimer here.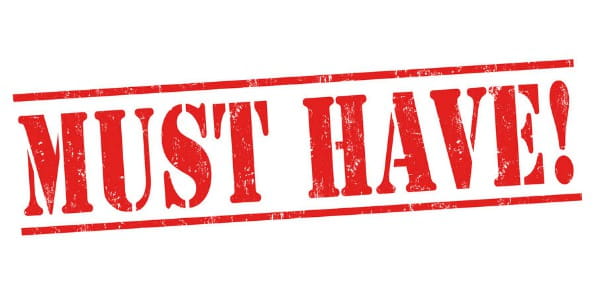 If you do any serious cleanup duties from garage projects or garage floor cleaning, then more than likely you have a shop vacuum to help you do it. Most wet/dry shop vacuums are designed with a 2.5" diameter hose in order to pick up larger volumes of dirt, sawdust, and water, as well as larger objects such as wood chips and other debris without getting clogged up in the hose.
As handy as these vacuums are, we always found ourselves bending over vacuuming the garage floor while awkwardly holding the larger hose. There wasn't a good handle on the hose to hold on to.
Wanting to solve this problem, we started looking to see if we could find a solution. It didn't take long and we wondered why we never saw this before. We found what we think is one of the best shop vac accessories that anyone could have.
As an Amazon Associate All Garage Floors earns from qualifying purchases.
Shop-Vac 2.5 inch hose handle grip
One of the best accessories for a shop vacuum that we have ever purchased is this hose handle grip by Shop-Vac. When used with the proper length extension wands, this handle grip allows you to stand up while vacuuming your garage floor. We didn't realize how much we were bending over when using the vacuum until we used this for the first time.


Though this handle grip is made by Shop-Vac, it will fit any 2 ½" diameter hose made for a shop vacuum. Once hooked up, it puts you in a more ergonomically correct position while doing your normal vacuum chores on your garage floor.
Cleaning your garage floor with your shop vacuum couldn't be more convenient. We found it most useful for when we had to stand for longer periods of time while vacuuming water off of concrete after cleaning.
One nice feature about this handle is that it has a flow control collar that you can adjust to reduce the amount of suction. This comes in handy if you are vacuuming loose mats and other objects that you don't want to pull up off the ground or get stuck to the end of the attachment you are using.
As inexpensive as this is, you can't go wrong with this accessory. You can find it here at Amazon.
Additional shop vacuum accessories
If you don't have one already, you may need to purchase an additional extension wand
to go with it. These wands will extend out from the handle 40" which will allow you to vacuum in the upright position.


Not only will they allow you to stand while vacuuming, they are also great for extending your reach overhead or for getting into those recessed hard to reach spaces.
And if you're like us and lose the occasional vacuum attachment or have damaged a hose before, then one of the most popular values you can purchase is a Deluxe Pick-Up Accessory Kit
.


This kit comes with a 6' x 2 ½" hose, 2 extension wands, and 3 utility nozzles. If you don't see what you need here, there are plenty of Shop-Vac accessory attachments to choose from.
So if your shop vacuum is one of the most widely used "go to" tools in your garage, we highly recommend trying the 2 ½" vacuum hose handle. We think you will be surprised at how well it works and your back will love you for it.