To our Reader's: This post may contain affiliate links. If you use these links to make a purchase, we may earn a small commission. As an Amazon Associate, All Garage Floors earns from qualifying purchases. You can read our full disclaimer here.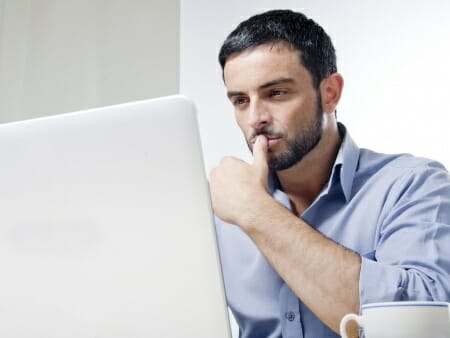 When shopping the internet and home improvement centers for DIY epoxy garage floor kits, it's not uncommon for many sellers to make the installation process sound simple enough.  "Use our cleaning solution on the floor, roll on the product according to our instructions, and enjoy your brand new epoxy coated garage floor."  Unfortunately, it is simplistic perceptions like this that can create some poor experiences for the home installer.
The fact is, applying an epoxy garage floor coating properly takes some time.  It requires a little bit of hard work and the understanding or self-realization that it really isn't as simple as some companies make it sound.  A quality floor coating requires certain steps be taken to insure a long lasting floor.
One respected supplier in the industry of epoxy garage flooring products and concrete sealers summed it up best.
The goal of a manufacturer is to sell a product.  Product sales are directly tied to ease of application and cost.  When the application becomes too complex, buyers reject.  When the cost per square foot rises too high, buyers reject. Therefore, the goal for manufacturers is to make the process "easy" and the cost "affordable".

Consumers should concentrate more upon the quality and responsiveness of the manufacturer's customer service and less on warranty.  Good customer service and knowledge is worth its weight in gold!
Read the entire article from Legacy Industrial here.
As the article suggests, the most successful garage floor coating systems usually involve good floor preparation, the use of an epoxy primer, and a quality, clear top coat.  When this approach to installation is followed, a long lasting and fail proof product is most assured.
The process itself is not hard, but it may require spending a little more than what was originally anticipated, especially if you were looking at an epoxy product that involved the application of only one coat.  Make sure you understand what type of epoxy you are using as well.  Not knowing may result in a product you are not happy with.
If you are looking at the less expensive epoxy kits that you can purchase from a home improvement center, then you may want to read about epoxy paint kits here to gain a bit of knowledge about what to expect.
So, can you apply epoxy to your garage floor with just acid etching and without a primer coat as many manufacturers state?  The short answer is yes, you can.  Just remember though, that while many people have had good success doing it this way, the majority of failed garage floor coatings are a result of poor floor preparation which involved inadequate etching of the concrete and/or lack of an epoxy primer.