This post may contain affiliate links. If you use these links to make a purchase, we may earn a small commission. As an Amazon Associate, All Garage Floors earns from qualifying purchases. You can read our full disclaimer here.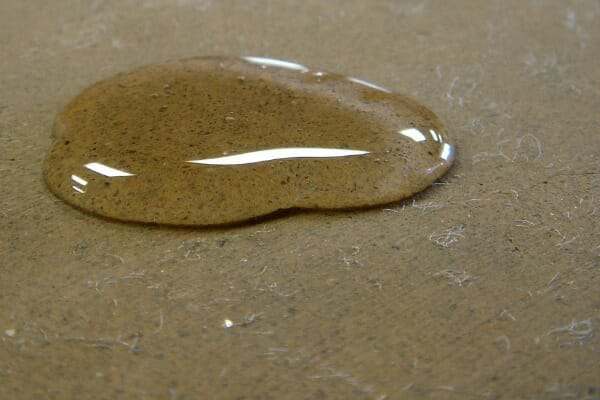 Before you can apply a coating, paint, or sealer to your garage floor, the first thing you need to do is determine whether or not the concrete has previously been sealed. This helps to determine how you will need to prep your concrete, if at all, before application. Unless you know exactly how the concrete was poured and finished, you will not know for sure unless you test it.
Why test for sealed concrete?
Epoxy coatings, paints, and other topical film forming sealers need to penetrate the surface in order to adhere properly. Penetrating sealers need to penetrate into the concrete in order to react with the substrate to form a sealed barrier. If the concrete has previously been sealed, neither type of product will work.
So how do you check if your concrete has been sealed? Fortunately, it's usually not hard to determine.
The quickest way is to do a water drop test. This entails dripping small amounts of water over various areas of the concrete in your garage. If the water beads up and the color of the concrete does not change much, like the picture below, then you definitely have a sealer on your concrete.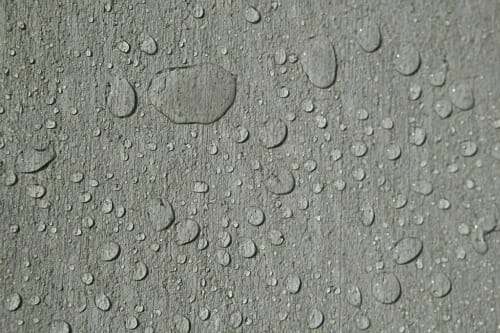 However, if the concrete turns a darker color and absorbs the water within a few minutes, then you don't have a sealer on the concrete. If that's the case, you can proceed with the next step in your garage flooring project.
Water drop test for a concrete sealer
The video above is an excellent example of how water reacts to concrete that has a sealer and how it reacts to unsealed concrete. The title is a bit misleading however. Concrete that has been sealed is not bad for epoxy. It just means that you have to grind the concrete to prep it correctly.
Still not sure if you have sealed concrete?
There are certain circumstances where doing a water drop test may be inconclusive and leave you feeling unsure whether there is a sealer on your garage floor or not.
Hard troweled or power troweled concrete can create a smoother finish that is not very porous. Water on the surface may smear around a little bit and sit there for quite a while before eventually absorbing into the concrete or ultimately evaporating.
When this happens, the next step is to test the concrete with a small solution of muriatic acid mixed at approximately 4 parts water to 1 part acid. Apply a few drops of the acid solution to the surface. If the solution begins to bubble and fizz, then no sealer is present. If the acid solution just sits there without doing much of anything, then this is definitive proof that there is a sealer on the concrete.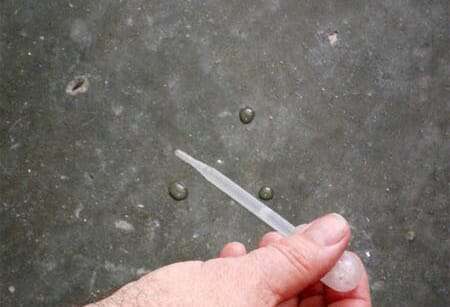 The reason for this is that acid only works when exposed to the free lime in concrete. If the concrete is sealed, then the acid will not come in contact with the free lime and react by fizzing and bubbling. This is why acid etching sealed concrete does not work and is one of the common mistakes made when applying a coating to a garage floor.
Final tips
One thing we did not mention is cure and seal agents that are commonly applied to freshly poured concrete. This is a type of sealer that helps keep moisture from escaping too fast from within the concrete during the curing process. This allows for a more consistent cure and reduces the chances of cracking and curling of the surface.
Cure and seals will effectively prohibit the application of sealers as well as acid etching and is another reason to test. As we said earlier, unless you know exactly what was done with the concrete, never assume it doesn't have a sealer.
If a sealer is present, it's not a bad thing necessarily. It just means that you will have to grind the concrete to remove it. Grinding will not only remove the sealer, it will also prep your floor at the same time.
If you don't have a sealer present, then acid etching will work for concrete prep if it's required. Some sealers and floor coating may not even require that, just a good concrete cleaning before application. If you are ever in doubt, just check with the vendor or manufacturer of your product before proceeding.