This post may contain affiliate links. If you use these links to make a purchase, we may earn a small commission. As an Amazon Associate, All Garage Floors earns from qualifying purchases. You can read our full disclaimer here.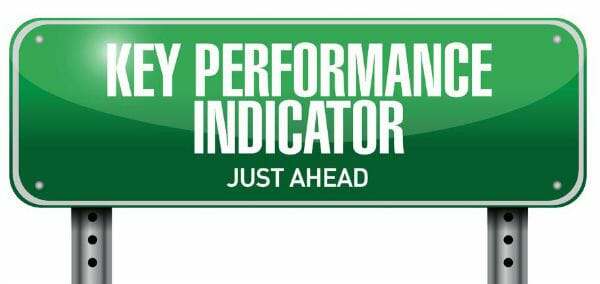 When choosing a garage floor coating or sealer, one of the first things you should do is review the Technical Data Sheets. Otherwise known as the TDS, these sheets can provide important information to you, the consumer, about the composition, characteristics, and performance of the coating or sealer in question.
It can be easy to get caught up in the slick marketing and sales hype put forth by some of these products. Learning how to read a Technical Data Sheet can help you bypass most sales hype and actually allow you to compare products based on tests and ratings.
For example, the lesser quality garage floor epoxy paint kits found at home improvement centers can be made to sound almost as good as a much thicker commercial grade epoxy floor coating product.  This is usually done with vague claims of heavy duty formulas for longer durability, special adhesion formulas, glossy showroom finishes, a surface strength that is 2x stronger than concrete, and etc.
Because these kits cost less than a quality high solids epoxy, the sales marketing can make it easy to assume you are getting a fairly good deal since they sound close to the same. In reality however, they are not even close in terms of quality and performance. The same can be said for paint, sealers, and other film forming garage floor coatings such as acrylics.
But how are you to know? Easy… read and review the Technical Data Sheets.
What is a TDS for floor coatings and sealers?
A Technical Data Sheet will provide you with important information about the product. With epoxy for example, the TDS can provide you with the percentage of solids in the product by weight and volume, the Volatile Organic Content (VOC's), film thickness, coverage rate, and mix ratios.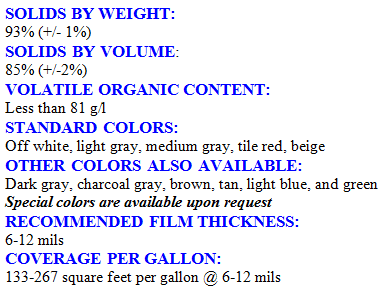 Even more importantly, it can also provide you with performance information on compressive strength, impact tests, adhesion strength, and abrasion resistance. The abrasion resistance is an excellent indicator of how well a coating will hold up under wear, especially when compared with a different vendor's product.
There is also a table with a list of chemical reagents that have been tested on the coatings. They are each rated with a letter grade in terms how well the product performs when subjected to these chemicals. This type of information can be invaluable when deciding on what type of coating is best for you based on your needs.
You may also find general information on surface prep, mixing, application guidelines, compatible coatings, curing schedules, and limitations.

Click on the following link below to see a full example of a Technical Data Sheet from the manufacturer National Polymers:
National Polymers 100lvp High Build Epoxy
Armed with this information, you now have the ability to make a more informed decision when determining the performance characteristics of each product as well as how they may compare to each other.
How to read a Technical Data Sheet for floor coatings
Now that you know what type of information can be available in a TDS, it's also important to learn how to interpret what this information means to you. While some of the ratings and tests may be self-explanatory; such as cure schedules, mix ratios, compressive strength, and coverage rates, other ratings and statements are not so obvious.
So let's review some of the more important information that you need to be aware of and how to interpret what it means to you.
Solids content
Solids content is expressed in both volume and weight. The percentage of solids by volume determines how much of the coating will remain after any carrier agents (solvents or water) have evaporated as the coating cures. For example, if the recommended wet film thickness (WFT) of a 100% solids by volume coating is 10 mils, then the dry film thickness (DFT) of the coating after it has cured will be 10 mils.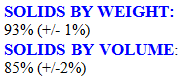 If the recommended wet film thickness of a 50% solids by volume coating is 6 mils, then the dry film thickness of the coating after it has cured will be approximately 3 mils. Half of the coating actually evaporates (as solvents or water) while it cures, thus reducing the thickness of the coating.
The percentage of solids by weight indicates the weight of the non-volatile ingredients.
Volatile Organic Content
VOC's or Volatile Organic Compounds, are emitted gasses from a product that are released into the air as the coating, sealer, or paint dries. They are expressed in grams per liter (g/l) or sometimes pounds per gallon. VOC's are usually the result of solvents used in coatings and sealers.

VOC's can cause acute symptoms of headaches and dizziness while some are suspected carcinogens.
The U.S. Environmental Protection Agency has certain maximum allowable limits for the VOC's in concrete coatings, paints, and sealers that must be met. They can range from 380 l/g to 700 l/g depending on the type of coating or sealer. Other multi-state organizations, such as the Ozone Transport Commission, put an even tighter limit on allowable VOC's.
The most stringent of all is California's South Coast Air Quality Management District. It encompasses many counties in the Los Angeles basin. This is why some floor coating products and sealers cannot be sold or shipped to those areas of California.
Abrasion Resistance
This is a very important rating to look at when comparing products and is considered a benchmark in the industry in terms of durability regarding wear. This rating is established by the Taber CS-17 abrasion loss test.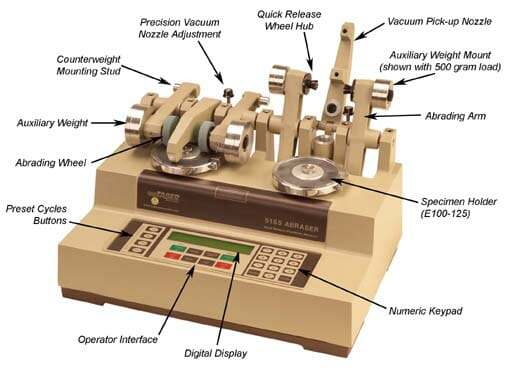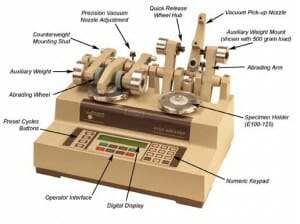 Essentially, a coating is applied to a 100mm rigid surface as a test plate. This test plate is then mounted to a turntable that rotates at a fixed speed under a CS-17 abrasion wheel weighted at 1000 grams. 500 cycles is the industry standard for the test. A vacuum recovery system removes any of the coating that is lost during the test.
This accumulated coating loss is then measured in milligrams (mgs).  It is this mg loss that is expressed in the ratings. The lower the number the more durable the coating is.
Commercial quality epoxy can have an mg loss range of 20 to 45 mgs while some polyurethane coatings can have an mg loss of only 4 to 8 mgs. That is one of the many reasons why polyurethane makes for an excellent top coat.

Important to note is that each mg of loss is exponential. To give an example, a top coat with a 4 mg loss compared to a top coat with an 8 mg loss would last 3 times as long in terms of wear under the same conditions. Not twice as long as one would assume based on the numbers.
Adhesion
This is a rating expressed in PSI (pounds per square inch) that demonstrates how much force is required to pull the coating off the surface of the concrete. The test is performed with a portable pull-off adhesion tester.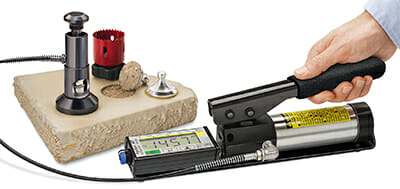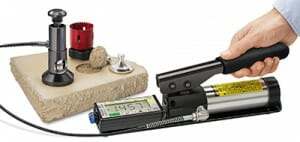 Essentially a loading fixture which consists of a small dolly or stub is glued to the coating being tested. The amount of force required to remove the coating or the force the dolly withstood is then noted.
Commonly a rating of below 300 PSI means that the coating can be pulled off from the concrete. Anything greater than 300 PSI usually means that the coating did not delaminate and the concrete failed instead. In other words, the coating would pull up chunks of concrete with it before delaminating. This will generally be expressed as a concrete failure, not coating failure.

Gardner Variable Impactor
This test helps determine impact resistance in a coating.
The machine used has a small anvil with a hole in the center that a sample of the coating is placed over. A round punch is then placed on top of the coating, centered over the hole in the anvil.
A weight is then dropped from a predetermined height down a tube that is centered over the punch. The coating sample is then examined for failure.
What is interesting to note is that more flexible coatings such as polyurethane or polyureas have much higher impact ratings than some of the toughest epoxies. This is another reason why they make for such a good top coat.

Chemical Resistance
Along with abrasion resistance, these ratings are some of the most important to review – especially when examining top coats or film forming sealers such as acrylics for your garage floor.
Fortunately these ratings are fairly self-explanatory and expressed in chart form as the example below illustrates.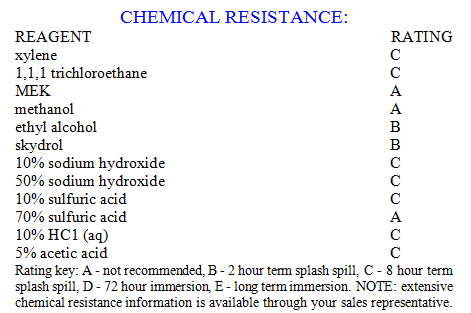 The Reagent on the left is the chemical or substance that the coating is subjected to. The Rating on the right is expressed in a letter grade of A through E. Pay close attention to the rating key however, as the letter grade is not expressed like a school grade. It's actually inversed with E being the best rating and A the least desirable.
Some film forming coatings such as acrylic sealers may have a stain resistance chart as well. Most are for foods since acrylic sealers are a popular choice to apply over stained concrete for patio's and concrete floors indoors.
Where to find the Technical Data Sheets
Most vendors will have this information available online in either a downloadable PDF file or a separate page. Look for it in the product description area. Some vendors may have a separate menu on their website that will list the TDS information for their entire product line.
Online retailers such as Home Depot, Amazon, Lowes, Menards, and etc. usually will not have this type of information available. In those cases you will need to visit the manufacturer's website to find the Technical Data Sheets.
If you can't find a TDS for the product then email or give the manufacturer or vendor a call. Most companies will have a toll free number that will put you in touch with customer service. Sometimes they will email you the information instead of posting it on their site.
If you are shopping floor coating contractors, just ask to see the TDS for the different products in their quote that they would be applying to your floor. Any good contractor will have these data sheets readily available or will gladly email them to you. This way you can actually verify and review what they would actually be applying to your garage floor.
All Technical Data Sheets are not the same
Unlike Material Safety Data Sheets (MSDS) which must provide you with a specific set of safety guidelines and hazardous chemical information, a Technical Data Sheet is not required to provide any set standard of information regarding performance of the product.
The vendor, online retailer, or even the manufacturer can decide what information that they want to make available to you. As a result, a TDS for some of the lesser quality products can look more like a sales marketing page with vague claims, rather than a document that gives you specific performance tested information.
Others, like the example below, may give you minimal information with no tested results to help you evaluate its performance.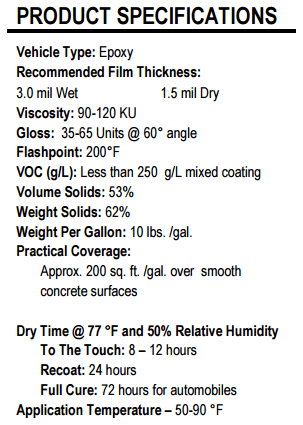 As you can see, there are no specifications for abrasion resistance, chemical resistance, adhesion, or even impact resistance. This is fairly typical for the lower quality garage floor kits that you will find at your favorite home improvement centers.
If you don't see the information for a particular test or rating available for a product you are interested in, contact the manufacturer or vendor and ask. Sometimes ratings are not made available because they have tested poorly or have not been tested at all. Other times it may be a case of the vendor being secretive and not wanting to divulge information for their competitors to review.
Occasionally you will see a vendor give descriptive grades of resistance such as poor, fair, good, and excellent. While this may help to compare within their own product line, it does not tell you how it stands up to a competitor. You will want to ask for more information if you encounter this.
Also to note, many sealers and densifiers will provide much less information than coatings. Coatings are film forming while most sealers are not. As a result, tests cannot be performed on sealers for adhesion, impact resistance, or abrasion resistance since the sealer penetrates into the concrete and does not form a film on top.
Final tips about technical data sheets
As we stated, not all TDS sheets are created equal. Sometimes the information is there, but the sheet may be three or four pages long and you will need to read through the marketing and instructions within it to get the information you are looking for.
Just keep in mind that if the claims are large and the information is limited, chances are you are dealing with an inferior product. Particularly if the price point is much less than those you want to compare it to. If in doubt, just contact the manufacturer and inquire about the information you want.
Once you learn how to read and review technical data sheets for floor coatings and sealers, it will give you the performance information you need to make a sound decision on which product is best for you.