This post may contain affiliate links. If you use these links to make a purchase, we may earn a small commission. As an Amazon Associate, All Garage Floors earns from qualifying purchases. You can read our full disclaimer here.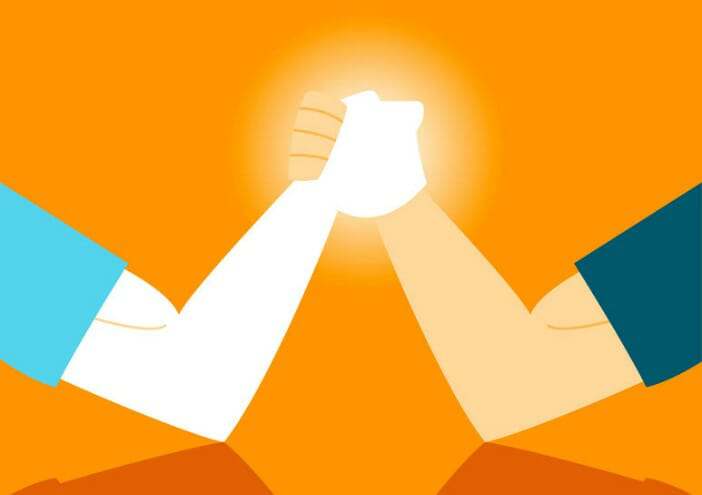 The subject of a polyurethane or epoxy coating for a garage floor eventually comes up when deciding on what materials to use for your project. Admittedly, it can become a bit confusing when asking around or researching which floor coating is best to use.
Epoxy and polyurethane are great for protecting your garage floor against stains, damage, chemicals, oils, and wear. They are both light reflective, easy to clean, and long lasting. They also have their own advantages depending on the application.
So which one should you use and what is the difference? Well, the short answer for most applications is to use both. Let's see why.
Epoxy Floor Coating Benefits
Epoxy is a thermosetting polymer coating that also acts as a concrete sealer. It is available in three different formulations; water based, solvent based, and 100% solids. These formulations allow for varying degrees of thickness from 3 mils to over 10 mils for a single coating. They can also dictate the ease of application, provide special bonding characteristics, and offer different VOC considerations.
Epoxy bonds extremely well to properly prepared concrete. It is sometimes used as a resurfacing agent for old or worn concrete and as a repair material for concrete cracks, pitting, and other surface repairs.
The best epoxy formulations are high solids to 100% solids. They are an extremely hard, thick, and impact resistant surface. This self-leveling thickness contributes to filling in the small hairline cracks and imperfections of the surface as well as providing a high build coating for protection.
They also work well against hot tire pick up and wear from abrasion. Though some epoxy formulas come with U.V. inhibitors, they will still eventually yellow or amber as the industry calls it when exposed to sunlight for any length of time. This is something to consider when choosing an epoxy garage floor coating.
Polyurethane Floor Coating Benefits
Like epoxy, polyurethane is a thermosetting polymer and considered a high performance coating. It is commonly known as urethane for short, though that it is technically incorrect. There is actually a big difference between polyurethane and urethane. If someone is advertising a urethane coating, it is actually polyurethane.
Of the different formulations available, aliphatic polyurethane is the desired choice for garage floors. Though they are approximately 60% to 70% solids depending on the manufacturer, a polyurethane coating is only about 2 to 3 mils in thickness. It can't be applied any thicker in one application as some epoxy coatings can.
Don't let the thinner dry film thickness fool you, however. Aliphatic polyurethane has more flexibility than epoxy which makes the surface much more scratch resistant. It also aids in absorbing impacts better and provides much higher abrasion resistance. In fact, some manufacturer's claim that the wear resistance of polyurethane over epoxy is almost 3 to 1.
Polyurethane also has a higher resistance to chemicals than epoxy. This includes resistance to petroleum products and solvents, such as methylene chloride, which is the primary ingredient in paint stripper.
Another advantage of polyurethane over epoxy is that it is U.V. stable. This means that it won't yellow like epoxy does when exposed to small amounts of sunlight over a period of time. It can also tolerate larger temperature swings and handles humidity much better.
Polyurethane concrete coatings have a very glossy finish, though some brands have the option of a satin finish. It is also a better medium than epoxy to mix in anti-slip aggregate if you want an anti-slip surface.
Despite the fact that polyurethane has many advantages over epoxy, it does not bond well to concrete. Its thin dry film thickness means that it is not a high build coating either. It will not work well to fill in small cracks and divots in the surface. Another consideration is that most polyurethanes are solvent based, meaning some can have high VOC's and may not be shipped to your state or to particular counties.
Final Verdict
So, which should you use?  As a rule, you will get maximum performance by using both polyurethane and epoxy together for your garage floor coating. Whether you are applying the coating yourself or hiring a professional, epoxy is best used for building up the thickness of your floor coating and providing color. You would then follow up with polyurethane as a clear coat to protect it. The clear coat will provide for a longer wearing and more scratch resistant surface.
If you don't want to worry about yellowing at all, one option is to apply a full color flake floor. The acrylic color chips are U.V. stable and will not yellow. Follow up with a couple coats of clear polyurethane over the chips and yellowing will never be a problem.
Another option is to apply a colored polyurethane over an epoxy primer. You can then apply a clear polyurethane over that. This is an excellent choice for those that want a floor without color chips.
Something else to consider is that most epoxy clear coats are not actually crystal clear. Though they may be clear in color, there is still a slight tint to the coating. Polyurethane on the other hand is considered water clear. It can provide a very clear and glossy surface that gives your floor depth.
So unless you are just doing a one-coat epoxy coating for your garage, a combination of epoxy and polyurethane is almost always the best answer to get the maximum combined benefit out of both materials. The result is a high performance garage coating that will stand up to the rigors of a working garage for years to come.