This post may contain affiliate links. If you use these links to make a purchase, we may earn a small commission. As an Amazon Associate, All Garage Floors earns from qualifying purchases. You can read our full disclaimer here.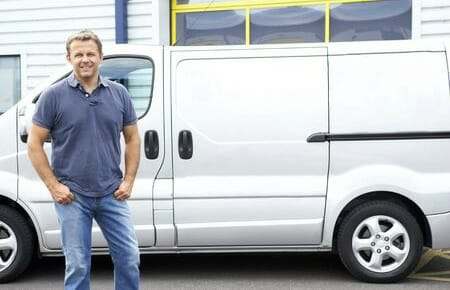 So you've decided to hire a floor coating contractor to epoxy your garage floor, but you're not sure how to go about it. You want to get a quote of course, but what questions should you be asking? How do you know who you can trust? With that in mind, let's take a look at how to choose a garage floor coating contractor and how to avoid the bad ones.
Unfortunately, garage floor coating is an industry that has developed a few bad apples here and there. Some epoxy manufacturers have start up programs for installers that supposedly teach them everything they need to know in a weekend or a few days. These same people then jump into the industry selling garage floor coatings, touting themselves as experts in the industry while selling these manufacturer's products.
As a result, there are a few unhappy customers who didn't get what they bargained for.  So how do you avoid such a situation?
Well to start, hiring a good floor coating contractor or company shouldn't be too difficult if you know what to ask, but it can be a bit frustrating – particularly if you aren't sure what kind of coating you want to begin with. Plus, it's not all that unusual for one contractor to contradict what the previous two you interviewed have said.
So let's review the following tips on what to do first and what questions to ask. This will help you in choosing a contractor that you can be confident in instead of being misled down the garage floor coating highway.
Do your floor coating research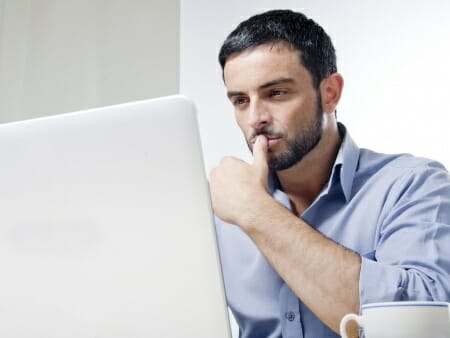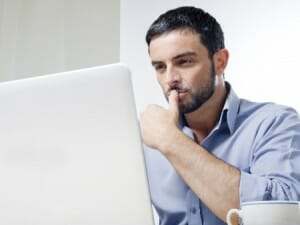 That's right. The first key is to do some research to help determine which type of garage floor coating may be best for you. Start by learning the differences between epoxy. Do you want an epoxy coated garage or one with a polyurea / polyaspartic coating? Do you want a solid color floor or one with color flakes/chips? Do you think you might need an anti-slip additive? What kind of top coat is best for you?
If you have done this already – fantastic, you are one step ahead of the game.  If not, you have come to the right place. We recommend you start here with epoxy floors and then read the recommended articles at the bottom of the page.
Research will help in the selection process when you first call on the phone or look them up on the internet. For example, if you know that you want a polyaspartic floor coating you can immediately eliminate the candidates who don't offer that type of coating.
If you still aren't sure about what flooring system you want, that's OK. At least you have a basic understanding of the differences which will help in asking the right questions of the contractor in order to make an informed decision.
Are they licensed and insured
The best time to ask this is with the first inquiry to the contractor or company. Most states require a contractors license for concrete floor coating. If they do have a license, ask for the license number. You can easily look it up on the internet for your state to make sure it is valid.
If they don't have a contractors license or give an excuse for not being able to produce one immediately, don't hire them. There is usually a good reason they don't have one and you don't want to find out why with your garage floor.
Also, ask if they can provide a copy of the documentation for their insurance upon a visit to your home. Responsible and reputable contractors will also be bonded as well as insured for liability and workers compensation.
Liability insurance will cover any damages that may be caused to your property by the contractor. A bond will protect you if the contractor fails to complete the job after payment or doesn't meet a particular financial obligation for materials or labor that may come back to you in the form of a lien.
A quick call to the insurance company and Surety Company for the bond can verify they are current and how much they are insured and bonded for.
You can learn more about the difference between insurance and being bonded from our friends over at Angie's List here.
Check their reputation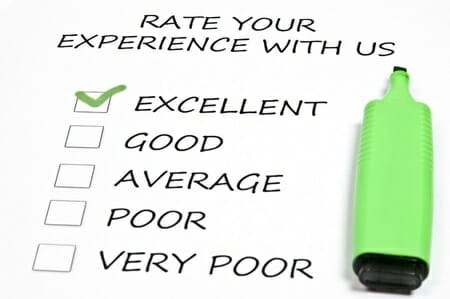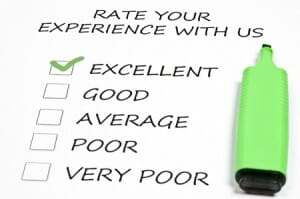 Once you are satisfied with the contractor's licensing and insurance, the next step is to check on their reputation. This can be done in a few ways.
First, you can check with the consumer protection agency for your State. Most have a website that will allow you to do a quick check on the company in question to see if there have been actions filed against them by unhappy consumers.
You can also check with the Better Business Bureau as well look for reviews online for your own town. Keep in mind that online reviews are not always the most reliable. Yelp for instance has been known to have ratings manipulated more than once by unscrupulous companies in order to provide raving reviews for their business.
Ask for References
Any good garage floor coating company or contractor is going to have references for you to contact. If they say they don't want to bother past customers or don't keep that kind of information updated, then that is an indication that they have an unpleasant past.
Ask to see a portfolio of past work. Many good companies and contractors are proud of their floor coating work and want to show it. If they aren't keeping a portfolio, ask why. Their answer may help with your final decision.
How long have they been in business
This is a question that for many gets overlooked. If they have been in business 5 years or more, this is a good indication you are dealing with a reputable company.
Don't rule them out immediately if they have been in business for a shorter time however. Sometimes newer companies are established by contractors or installers who put in many years with someone else and are very good. Ask for their references. This is a good indicator of what to expect.
Contracts and warranties should be in writing
Reputable contractors and companies will have written contracts and warranties. Don't rely on a handshake or verbal agreement.
Make sure the contract states what materials and type of coating system is to be installed. Sometimes you can ask for the contract to include start and work completion dates as well if you are under time constraints.
It's not unusual if a contractor asks for a partial payment in advance to cover materials for a very large job, but it's usually not necessary for a standard garage floor.
Read the small print carefully, particularly for warranties. No matter how nice someone seems, do not put your faith in a contractor who says, "No worries, if you have any problems just give me a call and I'll come back and fix it", as their warranty.
What flooring systems do they offer
Good contractors and reputable floor coating companies will generally offer a few different floor coating systems depending on your budget and needs. Many times they may be presented in a good, better, best type of description.
Ask if they include an epoxy primer with their coating. With the exception of some polyaspartic and polyurea applications, epoxy primers are used in the better floor coatings.
Do not be surprised, however, if a contractor only offers a more expensive multi-coat system. Business for some of the best floor coating contractors relies solely on their reputation and quality of work. As a result they will only install a high performance floor coating that they can stand behind and will turn down work if a client wants something less.
Don't expect phone quotes when shopping around either. Reputable flooring contractors will always insist on a site visit first before quoting a price. They may give you an idea of pricing per square foot, but that would be it.
Inquire about the brand of materials used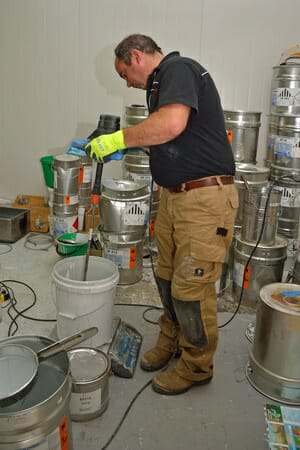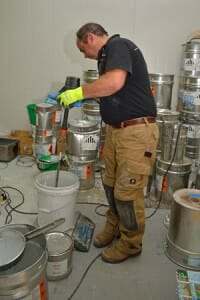 Good floor coating contractors and flooring companies should be very knowledgeable about the products that they use. They should provide the brand of products and explain to you why they use them. They should be confident in their products and use them as a selling point for getting your business.
They should also be able to tell you how thick each coating is applied, what the solids content are, and if there are any VOC's to worry about during the installation process.
Be very wary of the contractor who is vague about the exact brand or states, "We shop around for the best price in order to pass the saving to you." These types of explanations are generally used when inferior coating products are being used.
Moisture testing
Reputable floor coating contractors will always perform an inspection for signs of moisture. Unless you live in a very arid part of the country and have an above grade slab, this should be standard practice to verify that your concrete will accept a floor coating. If signs of moisture are present, then they should perform a moisture test.
95% of all floor coating contracts and warranties state that the coating is not covered by moisture related problems. Do not conduct business with a floor coating contractor or company that will not do a moisture inspection at the minimum, yet state it's not their fault if your garage floor coating delaminates due to moisture.
Floor prep methods
Be sure to ask about their floor preparation procedures. The good contractors and companies will always profile the surface of the concrete in your garage via grinding, shot blasting or some other mechanical means. They should also repair any cracks, holes, spalling or chips that may be in the surface. Sometimes there will be an additional charge for surface repairs while others may include it in their price. Sometimes this can be negotiated.
Do not choose a floor coating contractor who profiles the concrete with an acid wash or acid etch. This is the minimal method for profiling concrete and is not an acceptable means for a professional. They are just cutting corners trying to save money because the equipment that profiles concrete is expensive.
Stem wall coverage
Most garages have a raised concrete or brick wall that runs 4" to 24" high on the perimeter of the garage floor. This is called a stem wall. Some floor coating contractors and companies will offer to coat the stem walls for an additional fee. Don't forget to ask about this. Some people have made the mistake of assuming it is included in the price to find out that it wasn't.
Cost – Cheap is cheap
Keep in mind that you get what you pay for in a garage floor coating. We guarantee that if you shop around for the cheapest price, then that is exactly what you will get – a cheap garage floor coating. What you should be doing is comparing the quality of floor systems offered and then decide where the best value is for the price.
Other factors to consider
Sometimes it's the small things that can make the difference between one contractor and company over the other.
Ask about who is responsible for making sure all items are removed from the garage first. Most of the time it's the responsibility of the home owner, but occasionally a contractor may offer that as part of their service. Some companies will even provide a storage container or large moving van to store your items while the job is being done.
Some items are negotiable so don't be afraid to ask. If a $2,200 garage floor coating hinges on a $75 crack repair for example, or a little more money for additional color chips added, ask them to throw it in for the deal.
Ask about concrete dust control, how they will protect your driveway, garage walls, and other items. Many times this can make a difference in who you choose to work at your home.
Finally, trust your gut. If the contractor seems to be saying the right things but your gut or intuition is telling you something else, chances are you are right. You should feel good about who you decide to contract out for your garage floor coating and not feel suspicious about their work or intentions.
Do not let price be a factor over this feeling. We have talked to more than one homeowner with buyer's remorse that has let price override their intuition.
Garage floor coating warranties
We want to talk briefly about garage floor coating warranties. Unfortunately, warranties for floor coatings can be all over the map and are not very consistent.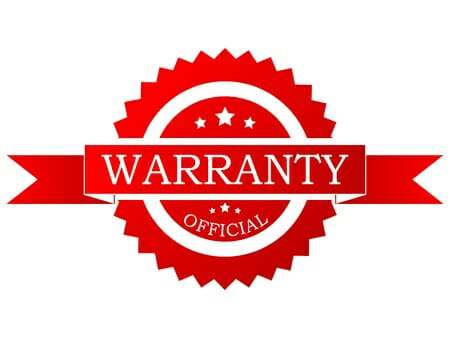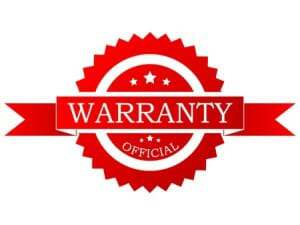 Many times the warranties offered will depend on the competition of floor coating companies in your area. Generally the stiffer the competition, the better the warranties seem to get. Warranties generally will be for manufacture's defects of materials only and can be from 1 to 20 years depending on the product. Labor is not included.
Some companies, however, will warranty their work on a prorated basis for labor. Some may include the first year free and then prorate the labor for workmanship and material defects for each year thereafter. These are the more desirable warranties to seek.
Final thoughts
There are a few national garage flooring companies that have become well known within the industry. Most have a good reputation but the final product always depends on the installation. If interviewing one of these companies, be sure to ask about their installation and preparation techniques.  Some of these companies are franchised and they may do things differently.
So remember when choosing a garage floor coating contractor, do your research, ask the right questions, and trust your instincts. If you do this you are bound to end up with a garage floor coating worthy of the money spent.