This post may contain affiliate links. If you use these links to make a purchase, we may earn a small commission. As an Amazon Associate, All Garage Floors earns from qualifying purchases. You can read our full disclaimer here.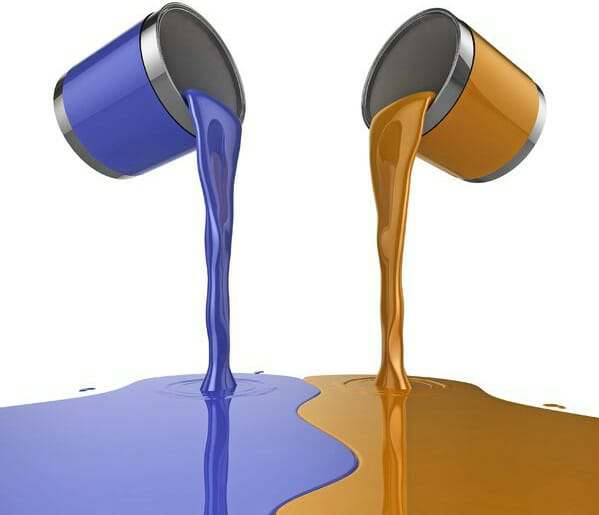 Trying to figure out the best garage floor epoxy coating system for your garage as well as your budget isn't always easy. With so many epoxy products, manufacturers, and commercial installers to choose from, it can be frustrating and somewhat overwhelming if you don't know exactly what you want or how an epoxy coating system works.
The easiest way to tackle this problem is to break it down into the different types of epoxy products available and explain how they are installed together as systems. You can choose to purchase and install the epoxy yourself or hire a garage floor coating contractor with their own products. Either way, our goal here is to help eliminate the confusion about epoxy and to educate you on the different options available in order to choose the best epoxy for you.
What you don't want to be fooled by are the many ignorant epoxy reviews that you can find online. These are usually titled as "The Top 10 Epoxy Garage Floor Coatings" or something similar. These are articles written by people who have little to any knowledge of concrete coatings in general.
There are many reputable brands of epoxy available. What it comes down to when determining the best coating for your garage floor is, what type of epoxy is it and how is it used as part of a system? So please read on to learn what constitutes your basic epoxy products and systems all the way to the best that you can install for your garage floor.
Waterborne Epoxy Paint
Water based epoxy is easy to apply and has a longer pot life that reduces the worry of getting it applied as quickly as other epoxy products require. It's almost as easy to apply as paint and is why it's advertised as epoxy paint. Because of this, it is the favorite type that companies like to market to the DIY crowd.
Your first choice is the "do it yourself" epoxy paint kits by brands such as RustOleum or Quikrete for example. They can be purchased from your local home improvement center or hardware store for anywhere from $50 to $70 depending on brand and are available in either gray or tan.
These kits are designed as a single coat system with roughly 50% solids content of epoxy and a coverage rate of around 250 square feet. They roll on easy and cure to a thin coat of approximately 3 mils with a matte to semi-gloss finish.
Though inexpensive, this is the least durable of epoxy to apply. They are based on older formulations and are not the best value for your dollar. Their resistance to stains and chemicals are not as good as other types of garage floor epoxy and they are susceptible to hot tire lift.
If you like the easier application requirements of water based epoxy, you can increase the durability and protection with a more professional multi-coat kit that offers a second coat of epoxy clear as a top coat. This also doubles the coating thickness from 3 mils to 6 mils. Some brands such as The Original Color Chips offer kits such as these. They are a better value for the money with more current epoxy formulations and pricing starting around $175.
High Solids Epoxy
The next step up is the commercial grade epoxy products. They have the best resistance to stains, chemicals, and abrasion. They also have high solids content with the best being 100% solids epoxy.
The 100% solids single coat system is much thicker and will cure to approximately 10 mils or more depending on the brand. In fact, a single coat of 100% solids epoxy is more durable than two coats of a typical water based product. High solids epoxy make for a great color base coat to a multi-coat system due to their high build and are available in many choices of color options as well.
Cost for these commercial grade products vary depending on the solids content and brand. Expect to pay a minimum of $115 for clear epoxy only that will cover 250 square feet. The price goes up from there for standard colors and custom tints. For an average price of $180, many of these kits include the tools required to apply them plus a bag of colored acrylic paint flakes or chips to apply to the floor as well.
Though this type of epoxy is a much better value, it is not as DIY friendly as water based epoxy. It has a much thicker viscosity and needs to be back rolled when applied. The pot life is shorter as well, requiring that it be applied to the garage floor within 30 – 40 minutes after mixing.
Clear Epoxy or Polyurethane Top Coats
To improve upon the single coat 100% solids epoxy, the next step is to add a coat or two of clear epoxy or polyurethane. This is referred to as the top coat. This clear coat system adds not only durability and thickness, but is also what gives your floor that deep gloss and shine.
If adding a topcoat, you also have the option of adding additional paint chips to your base coat. They can be sprinkled on sparingly or they can be applied to full refusal. Full refusal is the process of throwing on chips until they don't stick anymore.
There are two reasons you may want to do a full refusal broadcast.  The first is that it will give the floor some texture, increase thickness for durability, and help to produce an anti-slip surface. The second reason is pure cosmetics. With the multitude of different colored chip combinations to choose from, you can give your garage floor any custom look that you like.
Best Garage Floor Epoxy Coating System
The best coating that you can apply to your garage floor will be a premium multi-coat epoxy system. This will consist of a primer coat, 100% solids basecoat, acrylic colored paint chips if you desire, and one or two topcoats of clear epoxy or polyurethane. It's not uncommon for such a floor to be between 30 and 40 mils in thickness. These type of floor systems can last 15-20 years or more.
Any premium epoxy system will involve a primer. Most primers will be anywhere from 50% to 70% solids content which will make for a thinner coat and consistency. There are many reasons for using a primer. The thinner consistency allows for the epoxy to seep deeper into the pores of the concrete to create a better bond. It also creates better adhesion for your basecoat and helps to prevent pinholes and bubbles which are caused from out gassing of the concrete.
Though this epoxy system is the most expensive of garage flooring options, this floor coating will give you the best return for your dollar. Cost varies depending on the size of your garage. Expect a minimum cost of $850 in materials for an epoxy primer, color base coat, acrylic color flakes, and clear top coat for an average sized 2-car garage if installing it yourself. Garage flooring contractors start around $4.50 a square foot for a similar system and go up in price from there.
Final notes
If you are going to apply an epoxy coating yourself you can create any one of the above combinations. Just remember when looking at different brands, compare both the coverage rate and solids content along with the price. If product A covers 250 square feet per container and product B covers 300 square feet per container, you are much better off going with product B if you have a 540 square foot garage. Do not attempt to stretch it out or you are destined to receive poor results.
Another factor to consider is the supplies that come with these kits. Some brands include rollers, mixing paddles, spiked shoes, paint brushes and other supplies in their price.  Lastly is checking to see if they offer technical support. If this is your first time at applying a good quality epoxy and you want to make sure all your questions are answered, a manufacturer with good customer service is worth every penny.
If you are looking into hiring a contractor to install an epoxy coating for your garage floor, make sure to ask how many coats they use and what each coat does. Many times flooring contractors will substitute lessor quality epoxy or less coats in order to compete in price.
So remember when choosing the best epoxy coating for your garage floor and budget is to make sure you have enough to cover your floor. Multiple coats will increase the wear and durability of the floor and always go with a higher solids content if you can afford it. The dollar cost average over time for the floor is much better if you do. And finally, if applying the floor coating yourself, choose an epoxy manufacturer with good customer service to insure a good experience and a quality floor.