This post may contain affiliate links. If you use these links to make a purchase, we may earn a small commission. As an Amazon Associate, All Garage Floors earns from qualifying purchases. You can read our full disclaimer here.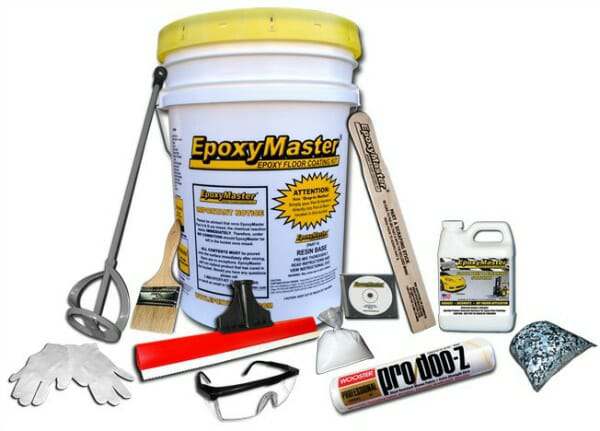 Choosing a quality garage floor epoxy kit is not always easy. It must provide for a very durable coating, be DIY friendly, and still look great years later after applying it. To the inexperienced consumer, it can be difficult to navigate through all the sales hype and product declarations without getting somewhat confused.
There are quite a few people that want the good looks and benefits of epoxy but may lack the budget, time, or confidence for applying a multi-coat system. A commercial quality, single coat epoxy, is what most people need in these circumstances and that is why we like the garage floor epoxy kits by EpoxyMaster.
Why EpoxyMaster?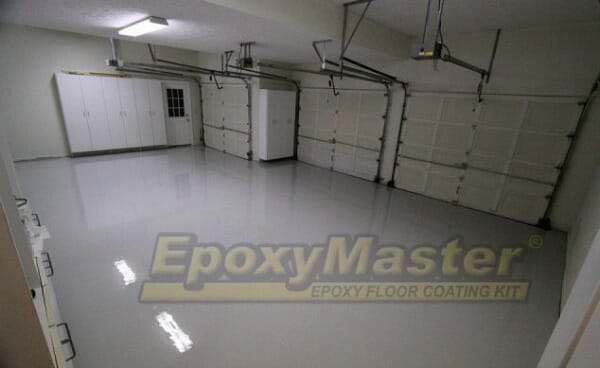 Photos courtesy of EpoxyMaster
Unlike the inexpensive water based epoxy paint kits that you can find at your local home improvement centers, EpoxyMaster is a 100% solids, two component epoxy resin that provides up to 5 times the thickness over these kits.  That's 10 mils compared to 2 mils on average for most water based products. This additional thickness helps to fill-in the small hairline cracks and voids that other epoxy products will not.
The additional thickness is not the only advantage however. You also get a floor coating that is much more resistant to impacts, chemicals, abrasions, stains, and the dreaded hot tire pickup. Due to the 100% solids formulation, EpoxyMaster has zero VOC's to worry about and will not produce a strong chemical odor during or after application.
It's about more than just the epoxy
EpoxyMaster is not the only company to produce a quality 100% solids epoxy in a garage flooring kit. In fact, there are many companies that provide good product with the same benefits as those we just stated above. However, EpoxyMaster is one of the few companies that provide these kits at competitive pricing with a much wider range of color selection, clear coat options, supplies for application, and customer service that is available 7 days a week.
One of the benefits that we like about choosing EpoxyMaster is that all of their products are made to order in their factory. That means you don't have to worry about getting product that was sitting in the back of a warehouse somewhere for the last 6 months. This helps to avoid having to scrape the bottom of the Part-A colored resin in hopes of getting all the settled pigment mixed properly for color uniformity.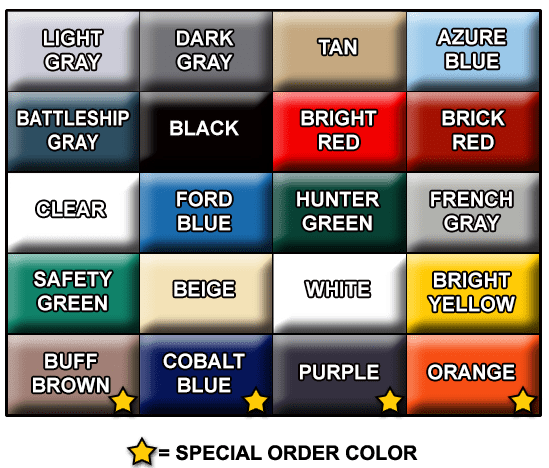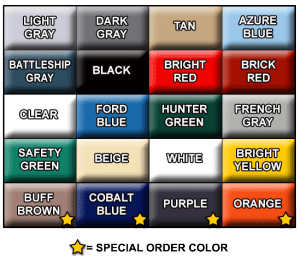 When it comes to color selections, many epoxy companies will charge you an additional fee of $20 or more for colors other than the standard grays and tans. EpoxyMaster has only 4 optional colors of the 20 that they have available which require an additional fee.
One of the most important reasons that we like EpoxyMaster, however, is for their customer service. They are available 7 days a week to answer any questions that you may have about their product, but more importantly, they are available to answer questions about instructions and application as well.
We are quite familiar with the questions that come up for the first time installer and many times these questions arise after the instructions have been read and when you are ready to apply the product. And since most people who purchase garage floor epoxy will be doing the majority of their work on the weekend, customer service is invaluable when it's available at one o'clock on a Sunday afternoon.
EpoxyMaster Reviews
Finding reviews for commercial quality epoxy products can be difficult. The reason for this is that most are sold by individual companies online instead of national store chains or huge online retailers like Amazon. One reason for this is that most of these companies want some control in determining that the product is used correctly. As a result, there isn't an aggressive review process like what you can find from national home improvement chains and online retailers.
In fact, reviews for epoxy flooring kits can be tough for many companies and sometimes even brutal. This is especially true for the inexpensive water based epoxy kits that are sold by national chains. Many times these companies do not deserve these poor reviews because a large percentage of unhappy customers have a bad experience due to their own inexperience with epoxy, poor product application, or high expectations for a low quality product.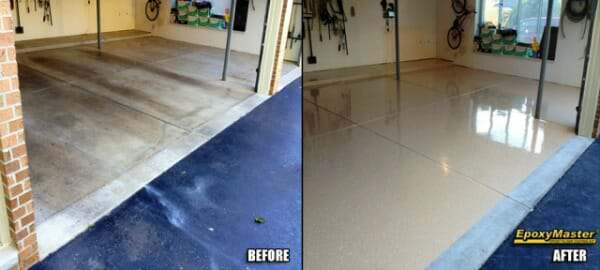 It was difficult to find such reviews for EpoxyMaster, especially when consumers are always much more willing to take the time to give a bad review than a good one. In fact, it was quite the opposite. At one time EpoxyMaster was sold by Costco and they received dozens of four and five star reviews about their product.
Again, part of the reason for this is that the customer service did not end at Costco. EpoxyMaster made sure that customers could call them up to receive help or guidance with their product. This alone is a testament to what you can expect from their DIY epoxy kits. You can click here to see the reviews.
Summing it up
As you can see, there are some compelling reasons to check out EpoxyMaster when shopping for a quality epoxy garage floor kit. They also have high performance epoxy and polyurethane clear coats available as well as other garage floor sealing products.
Are they the only company to offer a good single coat product? No – but if you are looking for a commercial quality single coat epoxy for your garage floor, then you need to add EpoxyMaster to your list of prospects. You can click here to visit their site or give them a call to get all your questions answered.